Simax certified as RoHS-compliant supplier
Aug 2009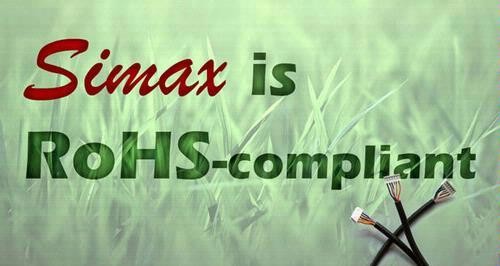 RoHS, or the Restriction on the use of Hazardous Substances Directive, is an international standard which aims to minimize human exposure to toxic leakage arising from disposal of electrical/electronic components.
Under the standard, hazardous elements such as Lead and Mercury are not allowed to exceed 0.1% weight (or 1,000 ppm) composition in any electrical component. Cadmium is limited to 0.01% weight (or 100ppm).
Simax provides a wide range of wires and cable harnesses for both manufacturers and consumers; an audit conducted found the levels of hazardous substances in Simax's products to be well below the maximum allowed by RoHS.
This is in line with Simax's overall vision to be a competitive provider of eco-friendly materials and products.